WHY CREATORS LOVE MAGICLINKS
Super Easy & Fast
With all of our tools, it only takes seconds to create money making, ready-to-shop product links to share across your social platforms.
Revenue Optimizing Smart Technology
MagicLinks uses Pay-per-click and Pay-per-sale models to maximize revenue for the Creator at time of shopping click.
Awesome Data Reporting
Track revenue and clicks, and learn what products your fans are buying and which merchants they love.
Comprehensive Merchant Coverage
We feature the top internet retailers, brand names you know, love and trust, often with premium revenue shares.
Highest Revenue Share in Market
We provide you the most competitive revenue share in the market.
Magical Link Creation Tools
Link Wizard easily creates MagicLinks in seconds for a whole list of products and Link Wand lets you create MagicLinks with one simple click while surfing the web.
Some of Our Retail Partners

Nordstrom

Sephora

ModCloth

JCP

Ulta
Who Loves MagicLinks
McKenzie
Atlanta, GA
"MagicLinks does a fantastic job with their software and user interface. It is all so quick and intuitively designed which I really appreciate!"
Amy
Toronto, Canada
"OMG the Link Wand bookmarklet that you can add to your favourites bar at the top of your browser is a life saver."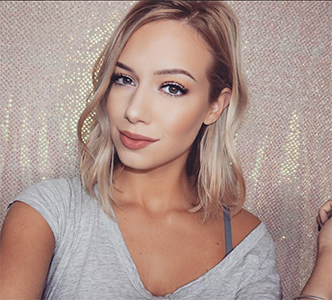 Sara
New York
"It's so easy to link products on your videos and blog posts - you get instant results if you use it consistently! I really like the copy & paste link feature. You just pop in the link from the product you want to feature and you get a custom link to copy into your video description box."
Steve
Madison, Wisconsin
"MagicLinks is so easy to use! ​I think the Link Wizard is a great tool for any business​"
Marcel
Rhode Island
"Other sources of income, like MagicLinks, are essential for any content creator. All I need to do is convert product links into MagicLinks, paste them into my video descriptions and watch the earnings roll in. There's no reason not to sign up!"
MagicLinks' 5000+ Creators
Are creative, entrepreneurial, inspirational and authentic in the content they create and the interactions they have with their communities.

Showcase their content across a wide spectrum including fashion, beauty, health, tech, gaming, music, sports, lifestyle, entertainment, scripted content, and more.

Engage with their fans on a deeper level using MagicLinks.

If this sounds like you, sign up in under one minute: